Home
Keep In Touch
Contact us
888-JRB-FREE (888-572-3733)
212-947-1676
The Joint Retirement Board for Conservative Judaism
One Penn Plaza, Suite 1515
New York, NY 10119
What's New?
2018 Investment Overview
. Learn what experts from Fidelity, Goldman Sachs, T. Rowe Price and Vanguard are saying about the Investment Outlook for 2018.
The Learning Center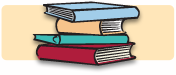 Whether you're new to the Plan or a long-time participant, you'll find educational articles and booklets to help you achieve a secure financial retirement. Learn more.