Home
Keep In Touch
Contact us
888-JRB-FREE (888-572-3733)
212-947-1676
The Joint Retirement Board for Conservative Judaism
One Penn Plaza, Suite 1515
New York, NY 10119
What's New?
A recent Wall Street Journal article described several methods for making a quick calculation about whether you are on track with your retirement savings. To learn more, click here.
Getting to retirement -- and enjoying the fruits of your effort once you get there -- is a long-term project. The clearer your goals, even if your priorities, interests and time frame change as you approach retirement age, the more effectively you can plan for the financial resources you will need. Answering these Five Questions will get you started.
Insurance Program
The Joint Retirement Board for Conservative Judaism is pleased to announce a new Insurance Program for eligible participants in the JRB 403(b)(9) Retirement Plan. &nbsp Learn more
The Learning Center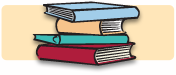 Whether you're new to the Plan or a long-time participant, you'll find educational articles and booklets to help you achieve a secure financial retirement. Learn more.