Home
Keep In Touch
Contact us
888-JRB-FREE (888-572-3733)
212-947-1676
The Joint Retirement Board for Conservative Judaism
One Penn Plaza, Suite 1515
New York, NY 10119
What's New?
Now is the perfect time to put strategies in place to reduce your tax burden. To that end, here are three tips you can use to keep more of your earnings in your own pocket.
Insurance Program
The Joint Retirement Board for Conservative Judaism is pleased to announce a new Insurance Program for eligible participants in the JRB 403(b)(9) Retirement Plan. &nbsp Learn more
The Learning Center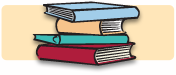 Whether you're new to the Plan or a long-time participant, you'll find educational articles and booklets to help you achieve a secure financial retirement. Learn more.