Home
Keep In Touch
Contact us
888-JRB-FREE (888-572-3733)
212-947-1676
The Joint Retirement Board for Conservative Judaism
One Penn Plaza, Suite 1515
New York, NY 10119
What's New?
2015 Contribution Limits
For 2015, the contributions to your Plan account can total $53,000. This limit increases to $59,000 if you are at least 50 by December 31, 2015.
Learn more.
The Learning Center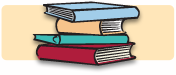 Whether you're new to the Plan or a long-time participant, you'll find educational articles and booklets to help you achieve a secure financial retirement. Learn more.